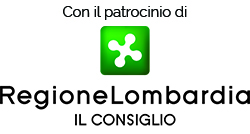 The first advanced school organised by the BiCApP and MiBTec science centres took place from 27 to 31 January 2020 and focused on the topic of Human Factors in the interaction with portable and weareable technology.
The main goal of the school was to bring together  students and professionals from very different backgrounds (psychologists, designers, software developers and UX engineers, designers) to share their backgrounds in order to develop new project proposals in the field of portable and wereable technology.
A little bit school, a little bit hackathon, this first winter school experience, organised over 5 days, has seen the commitment and great motivation of our young participants, who are dedicated to the design of innovative and people-friendly wearable applications and solutions. We want to celebrate this first Advanced School with a small gallery of the moments that have characterized this first experience, in the picturesque setting of Villa del Grumello (Como).
We would also like to take this opportunity to thank our sponsors, Assist and DKTS for supporting the school. We would also like to thank the other partner companies: iMoobyte, Vidiemme, Synesthesia, iBicocca, U4i, Avanade and Notomia.
Do you want to see what our first school was like? Browse the gallery!